HIVE SOLUTIONS
Microsoft Access Database Specialists
Call 07870 248614
Development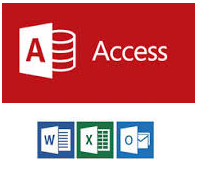 We tailor / customise database systems to fit your business:
We develop and support Microsoft Access databases of all sizes and complexities. Our in depth knowledge
of this powerful database platform allows us to offer rapid application development.
MS Access databases can also be seamlessly integrated with other MS Office products. All these services
are very competitively priced, and usually within the budget of companies and organisations of all sizes.
Please contact us to discuss any requirements you may have. (even if it is just currently a 'wish list' at present).
Designed to
fit the way you work


fit your budget (No job too Large or too Small)


Improve business productivity.


enable greater management control of your business


Application Types
CRM, Sales and Marketing

Quote, Order Processing

Stock Control

Sales Invoicing

Job/Contract Management

Purchase Order Processing

Sales and Purchase Ledgers

Credit Control Management

Management Account Reporting

Forecasting,
... and much more ........

Benefits Include
Reduced staff costs


Increased Profits through Effeciency


Improved business productivity.


Greater Business Control


Hive of Information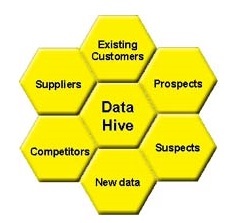 The name Hive Solutions was chosen as our systems were developed to store valuable information that would assist our clients to become more efficient and effective using modern computers.
Hive of Information. The expertise we have acquired has enabled us to create systems for our clients storing key information required for business progress. Also our systems are designed for minimum human data entry. Many companies find themselves entering the same information into several systems i.e. The Accounting System, The CRM System and not to mention multiple spreadsheets to store and analyse data that is not held within those systems or is not synchronised.
Our aim is to help our clients towards a unified efficient system.