HIVE SOLUTIONS
Microsoft Access Database Specialists
Call 07870 248614
About Hive Solutions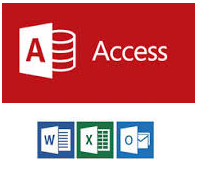 Hive Solutions was established in 2002 and have developed systems and sub systems for many businesses since then using Microsoft Access as the development interface.
Solutions include Order Processing, Purchase Management, Work Schedules, CRM, Sales Invoicing, Sales and Purchase Ledgers, Credit Control, Survey systems and many more. We have written complete tailored accounting systems including Nominal Ledgers and Management Accounts and Reporting. Systems have involved managing VAT and currencies.
We are called upon when a business cannot find an off the shelf solution that fits the way they would like to work.
Solutions
Order Processing
Purchase Management
Work Schedules
CRM
Sales Invoicing
Sales and Purchase Ledgers
Credit Control
Survey systems
... and many more


Clients
Our clients span a wide section of industries such as:
Retail, Agriculture, Engineering,
Electronics, Water Treatment,
Survey / Marketing, HR,
Maritime, IT, Distribution
Printing, Training
... and many more

Tools
Microsoft Access, Excel, Word, Outlook, SQL Server
Hive of Information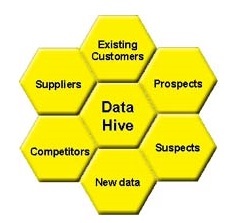 The name Hive Solutions was chosen as our systems were developed to store valuable information that would assist our clients to become more efficient and effective using modern computers.
Hive of Information. The expertise we have acquired has enabled us to create systems for our clients storing key information required for business progress. Also our systems are designed for minimum human data entry. Many companies find themselves entering the same information into several systems i.e. The Accounting System, The CRM System and not to mention multiple spreadsheets to store and analyse data that is not held within those systems or is not synchronised.
Our aim is to help our clients towards a unified efficient system.